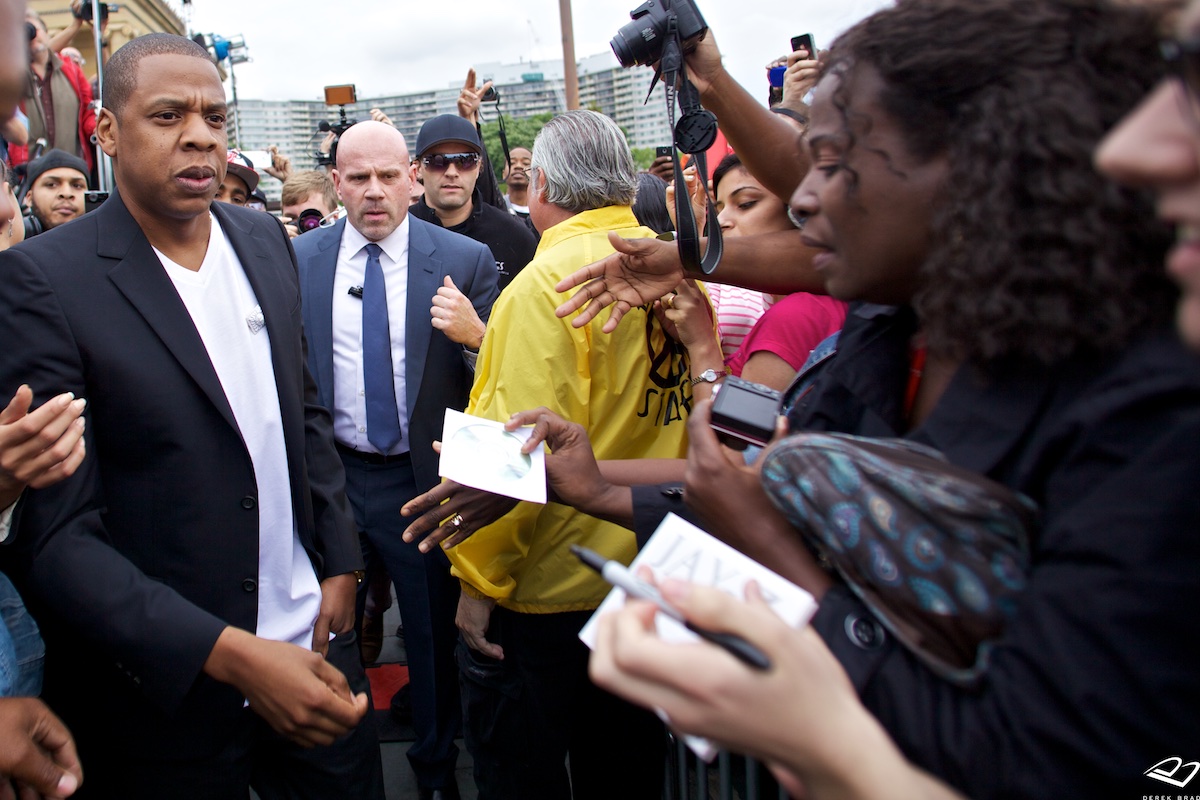 Several years ago I was asked the night before the announcement to be the official photographer for Made In America. I had no idea what he and Mayor Nutter were supposed to announce at the time. I was just told to meet up with some agents on the side of the Philadelphia Museum of Art in the morning.
This is my only "paparazzi like" moment in my career. As you can see her it was nice to have Jay-Z's security guards block off a path for us when he came out towards the steps to meet fans.
Fast forward to 2016. I am now going to photograph Made In America for the first time. In the past, I've always had another job on that same weekend.